At THIS time Claremont Senior Center is still open with these restrictions:
MEMBERS ONLY. Sorry, no new members are being accepted and no 30- day free memberships, and no guests.
Meals are takeout ONLY. Menu is subject to change (according to what is available!)
Activities are limited to 10 or less in any area.
Some activities are not being offered.
The following activities at Claremont Senior Center are cancelled until further notice:
CROYDON BINGO on Thursdays.
Wednesday SENIOR BINGO.
IN HOUSE Meals. (Meals are takeout ONLY.)
Senior Men's Breakfast.
Weight Watchers
VNA Foot Clinic/ Blood Pressure.
Quilting.
Subject to change at any time without notice.
MIRACLE EAR is still open
We need DRIVERS! They will be reimbursed for mileage and parking!
SIGN UP FOR BOTH TRIPS IS AT THE CLAREMONT SENIOR CENTER FRONT DESK
Or call the Center at 543-5998
Tom Liveston was gracious enough to receive a arts grant for the following trips. This program was made possible through donations from the Claremont Senior Center Car Show, members and local businesses, and grants from: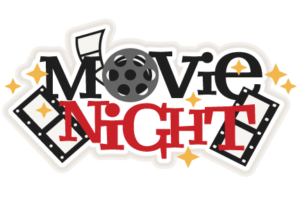 Tom Liveston would like to bring to everyone's attention concerning movies at the center. We are raising money through donations and the quilt raffle to get a movie showing license- required by law for public showing of movies. Donations can be made at the center. To see the information about the baby quilt please click on the following link Baby Quilt Raffle
Sunday at the center
The Claremont Senior Center – 5 Acer Heights Rd. in Claremont is now open from 1 to 4 PM Sundays unless otherwise posted. Check the Director's notes for notification of events happening on a Sunday. Members and bona fide guests are welcome. Watch television, play cards, (Hand & Foot a favorite) play Pool, other games, Ping Pong, Mah-jongg (instructions given) or just socialize. Bring a snack to share.
We hope that everyone will join us and support our efforts to make the Center more available to our members and guests.
Remember to check Calendar for Upcoming Events. Flyers for dinners and activities will be posted to the calendar.
Reminder that during winter months, center is closed on days of unsafe weather conditions and when schools are closed. Watch WMUR-TV for closing!